It's officially November! The seasons of pumpkin-spiced everything, turkey, sweaters and of course, facial hair. Over the past few years, the Movember and No Shave November movements have raised awareness about prostate cancer and other diseases that occur predominantly in men.
I'm ready to step up and help the cause with the first annual Lunchboxbrain Buy Bye campaign.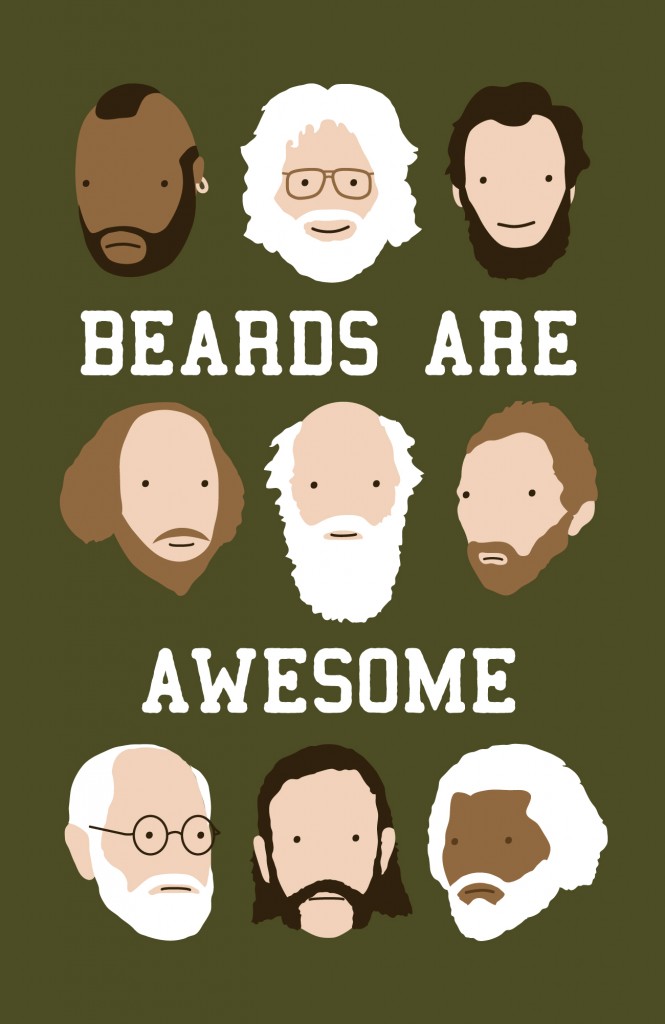 During the month of November, I'm donating 100% of the proceeds of sales from my Society 6 and Creative Market shops to the Prostate Cancer Foundation. With every Lunchboxbrain item you buy, you'll be helping PCF say goodbye to prostate cancer. PCF is one of top organization's dedicated to funding and promoting prostate cancer research.
There's never been a better time to buy some LBB goods than this November! Whether you're looking to score a Beards Are Awesome poster, a Love is Love tote bag or even an Tuff Textures Vol. 1 and 2 (awesome hi-res Photoshop texture brushes), you're also joining the fight against prostate cancer. Talk about a real win-win! Did I also mention that I'll be adding awesome new products to both shops in the coming weeks?
Even if you're not in the market for some LBB goods, please share this announcement with your friends. Check back here, like my Facebook page or follow me on Twitter as I'll be posting fundraising updates throughout the month.
As always, thank you for your support!