Calling all football fans: I've designed the perfect shirt for your Sunday football watching. Thank God for Sundays is my latest design for Cotton Bureau – a rad Pittsburgh-based company. Cotton Bureau did an amazing job printing my Red, White & Blue tee and I have every confidence that they'll do the same this time around. Awesome design + great-feeling shirt = WIN WIN!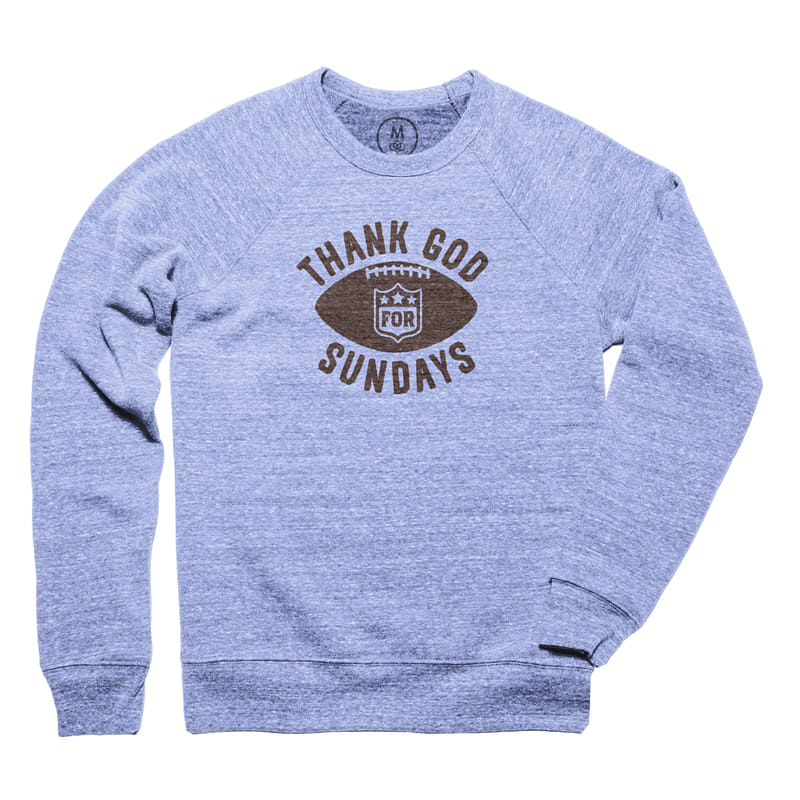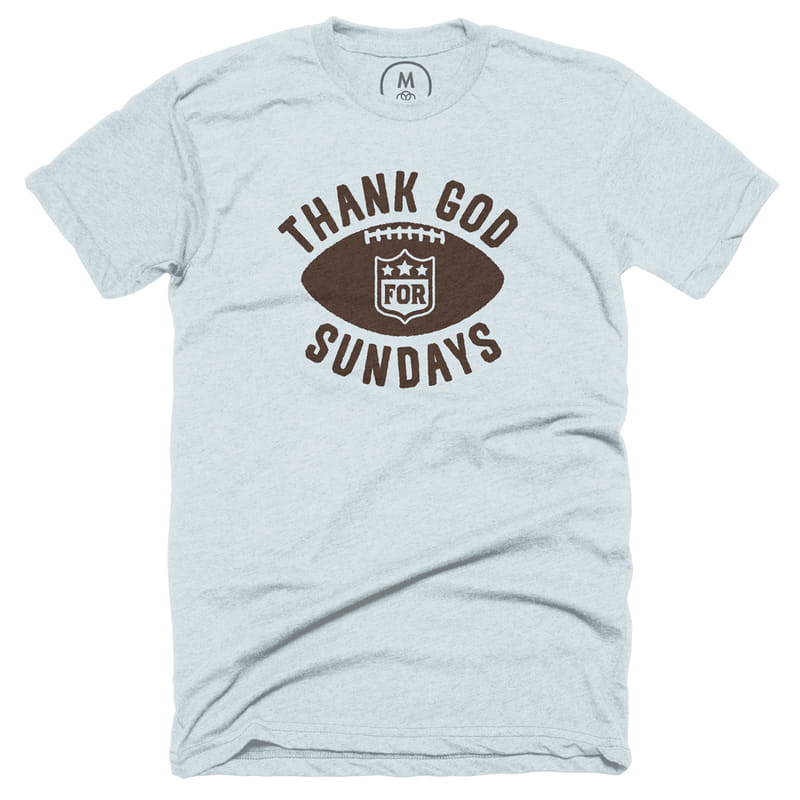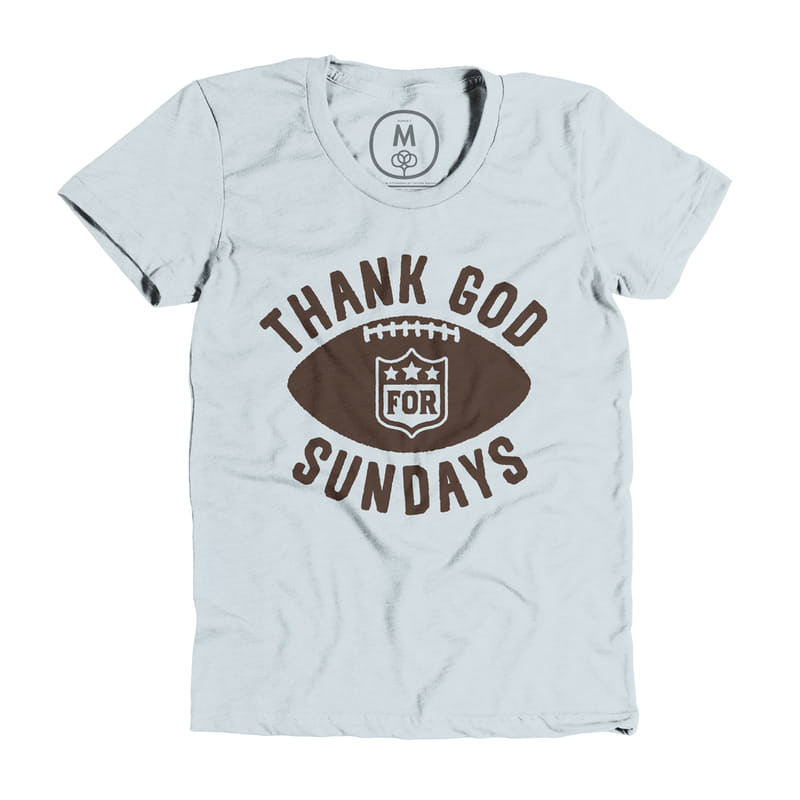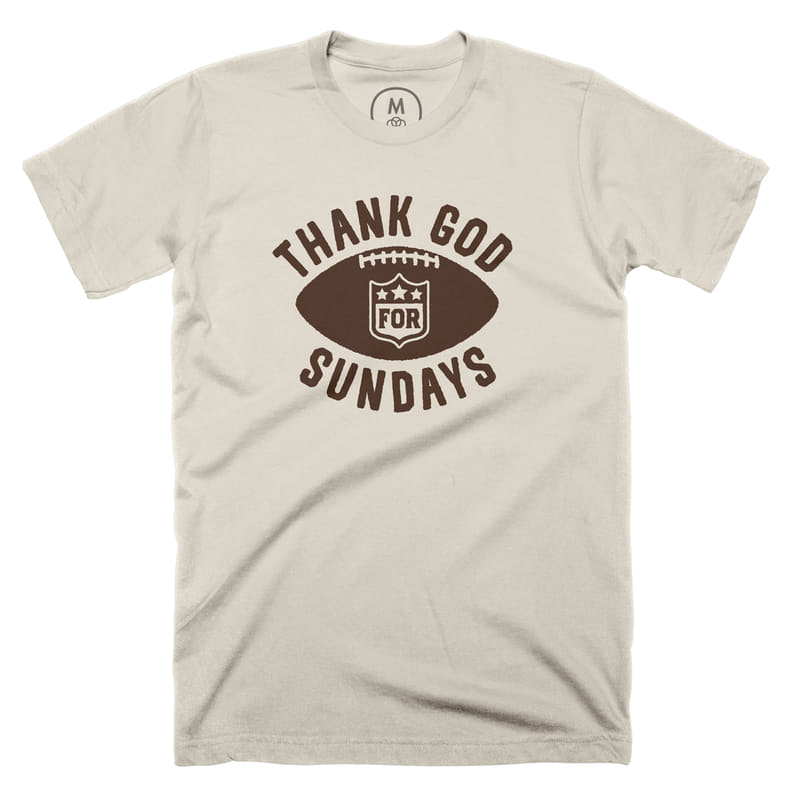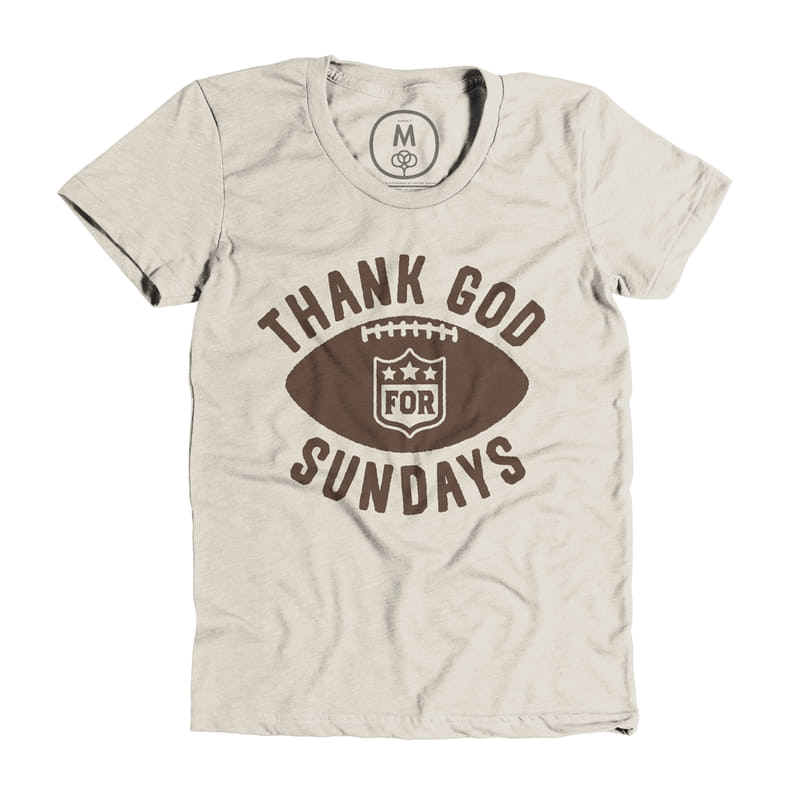 Here's how Cotton Bureau works:
1: This design will be live on Cotton Bureau's site for a two-week pre-order period.
2: If a total of 12 people pre-order the shirt, Cotton Bureau will print and ship it to you.
3: If for some reason, we don't hit the 12 order mark, you won't pay a dime and this glorious design won't get printed by Cotton Bureau (queue the sad trombone sound effect)
Place your pre-order today and let's get this design across the goal line!