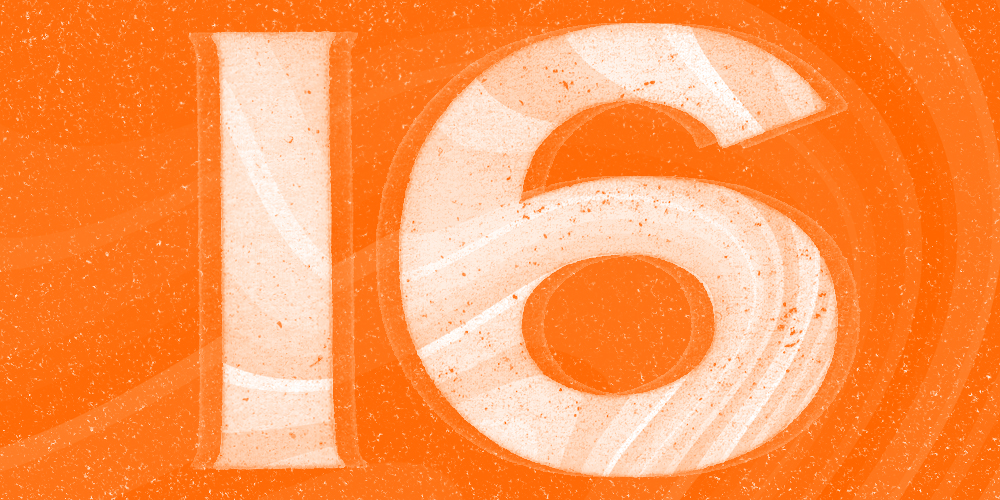 Dear Brainiacs-
2016 marked the 10th year of this creative experiment known as lunchboxbrain. Much to my surprise, this year delivered a lot of firsts for me.
I was printed on Cotton Bureau
Red, White & Blue combines my affinity of typography and all things Americana. The good folks at Cotton Bureau were kind enough to feature the design in their weekly newsletter and the rest is now American history.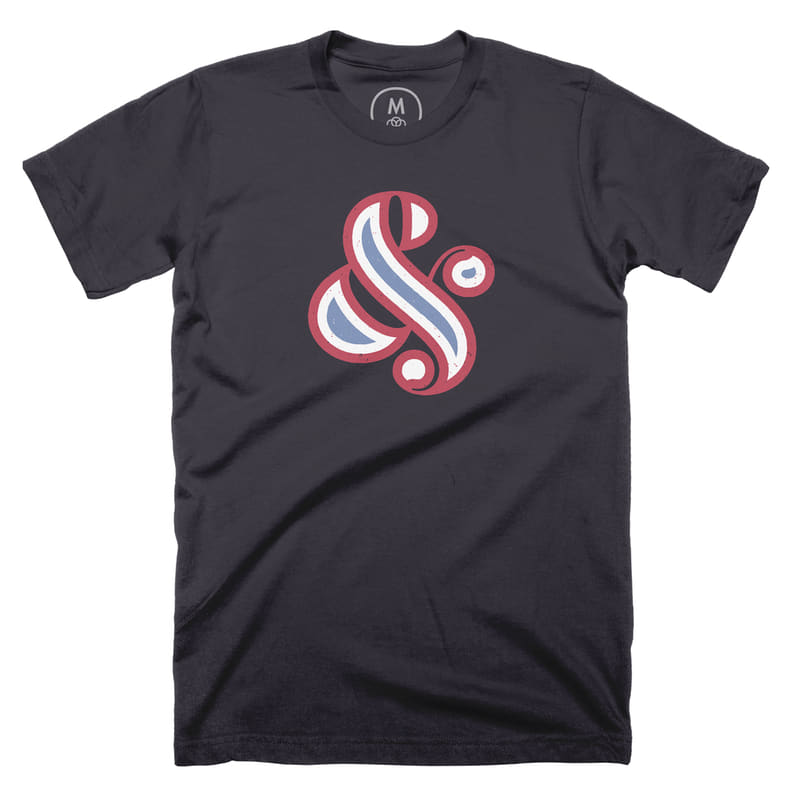 I painted a beer barrel – in front of 100+ people
In April, I was contacted by Goose Island Beer Co. to design a poster for their 2016 Migration Week tour and participate in a live art event as part of their Saratoga Springs tour stop.
Here's an abbreviated version of the initial exchange:
Me: Poster print? Heck yes! Live art? Uhh…
Goose Island rep: Great! We'd like you to paint one of our old beer barrels.
Me: Uhh…umm…OK…
In true LBB form, I agreed to do something I had never done nor had any business doing. Long story short, the poster print and the live art event turned out GREAT.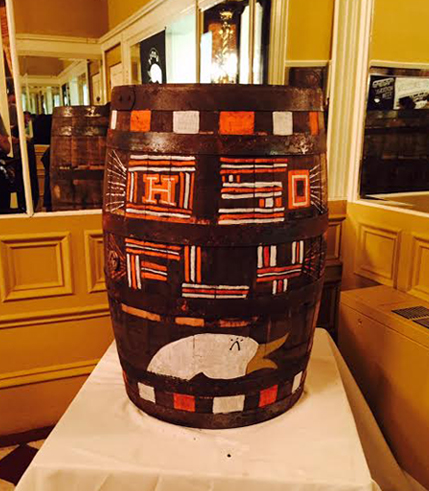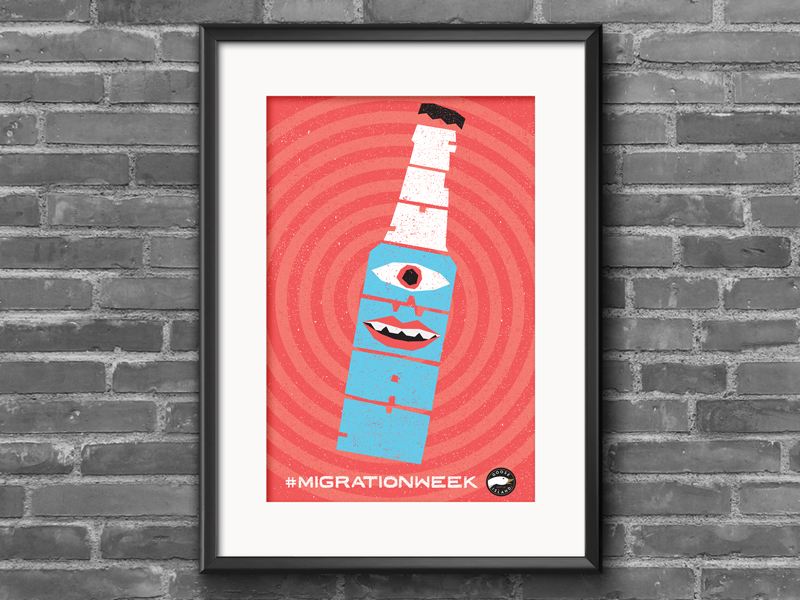 I launched Dadkus
Dad who? Dad what? I didn't make a lot of noise about Dadkus because it's still very much an experiment. Dadkus is an Instragram account (also on Twitter and FB) that captures moments of fatherhood in a standard haiku form. I've taken a casual approach to this project over the past few months because I wanted to see if I could feasibly balance poetry and privacy. I think I've struck that balance thus far and I plan on ramping Dadkus up in 2017.
I collaborated with 30+ Upstate NY designers to create Excelsiorama
We all know the old adage: There's strength in numbers. Well, there's also a boatload of creativity when you're talking about designers from Upstate New York. Excelsiorama, spearheaded by the uber-talented Tyler Finck, is a unique typeface that was born in AIGA Upstate New York's Slack channel. I designed a few characters in the typeface and was really happy with how the damn thing turned out.
It's arguably the most unique typeface ever created in the Empire State (take THAT you snobby NYC typographers). Thanks to the folks at HOW Design for this write-up about the project.
---
In addition to these firsts, I was also surprised by the number of posters that I designed this year. I'm love designing great shirts (and THANK YOU to everyone who bought a tee, hoody, etc.) but my print game was ON POINT in 2016!
Sign of the Times for AIGA's Get Out The Vote Initiative
Christmas In July for Troy Night Out 
Just for fun, here are some of my most widely-viewed social media posts from 2017: 
Mind-blowing stat of the day: Kirk Cousins just got a 2,923% raise pic.twitter.com/LeLh6MJEZJ

— Andrew Gregory (@lunchboxbrain) March 1, 2016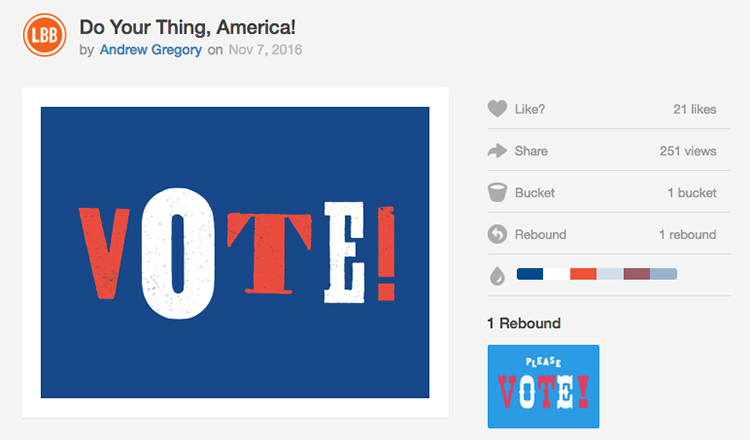 Thanks for reading. Onto bigger and better things in 2017!